A KC Real Estate Agent Helps Take the Fear Out of the Market
Posted by Just Say Home KC Team on Monday, October 30, 2023 at 3:58:46 PM
By Just Say Home KC Team / October 30, 2023
Comment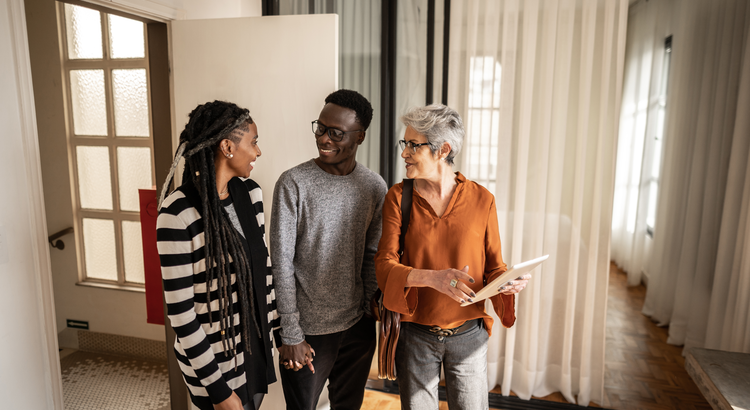 Have you recently seen an article or heard a report that made you wonder whether now is the right time to buy or sell a home? Negative headlines and social media can often heighten anxiety related to the Kansas City housing market. If you've found yourself caught in this uncertainty, you're not alone.
Fear is the unfortunate consequence when news in the media lacks clarity or an easy-to-understand explanation. Likewise, negative talk on social media spreads like wildfire, stoking this uncertainty. As Jason Lewris, Co-Founder and Chief Data Officer at Parcl, says:
"In the absence of trustworthy, up-to-date information, real estate decisions are increasingly being driven by fear, uncertainty, and doubt."
Here's the good news: it doesn't have to be that way! The significant decision to buy a home is one you deserve to feel confident making. The Just Say Home Team has the experience and insight to provide clarity, separate fact from fiction, and get you the necessary answers.
Our trusted JSH real estate experts will use their knowledge of current Kansas City home prices, housing supply, expert forecasts, and more to give you the best possible advice. The National Association of Realtors (NAR) explains:
". . . agents combat uncertainty and fear with a combination of historical perspective, training and facts."
The Just Say Home agents will help you understand what's happening both nationally and in the Kansas City area. JSH real estate agents are deeply connected in the KC area, equipping them to debunk misleading headlines with data you can trust. In addition, their in-depth knowledge of the industry gives context, empowering you to learn how current trends compare to the normal ebbs and flows in the housing market, historical data, and more.
This information gives you a complete picture, such as if Kansas City is following the national trend or if they're seeing something different in the current housing market. Working with the JSH Team will allow you to explore this data together to make the best decision possible.
Bottom Line
Making a move is a life-changing milestone you should feel ready for and excited about. Are you searching for reliable information about the Kansas City housing market? The Just Say Home Team has trusted real estate experts to help you navigate negative headlines and move forward with clarity.