After A Rough Year, Are Home Prices Headed Back Up?
Posted by Just Say Home KC Team on Wednesday, January 18, 2023 at 10:22:34 AM
By Just Say Home KC Team / January 18, 2023
Comment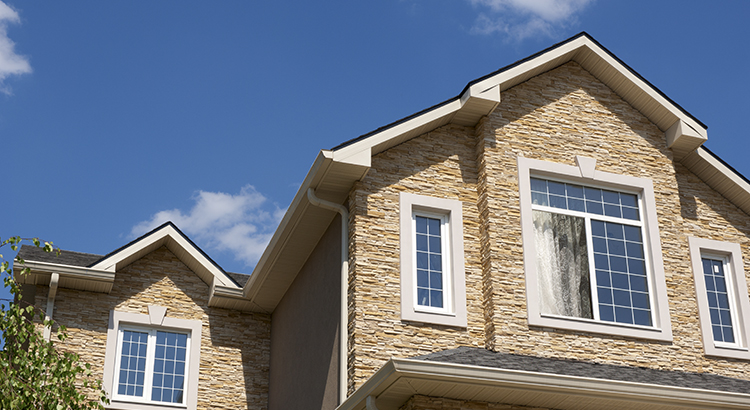 If you've been watching the headlines recently about home prices, you may have some questions. News stories talk about home prices falling, but what is happening here in the Kansas City market? Some are concerned about a repeat of what happened to prices in the 2008 crash. Let's look into some of those questions.
One of the questions on many minds is: how much will KC home prices decline? What you might not realize is many forecasters believe the biggest portion of month-over-month price depreciation could already be behind us on a national level. Zillow predicts the Kansas City real estate market will be one of the hottest in 2023. So, instead of wondering how far prices will drop, let's ask: have home values hit bottom?
It is always wise to look at the latest data from several reputable industry sources (see chart below).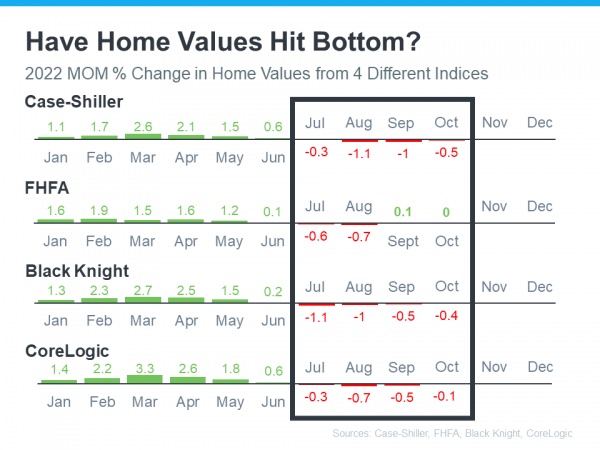 These most recent reports from Case-Shiller, the Federal Housing Finance Agency (FHFA), Black Knight, and CoreLogic, show how, on a national scale, home values have changed month-over-month since January 2022. We are still awaiting the release of November and December numbers.
Let's focus on what the red numbers on this chart tell us. The red numbers are the change in home values over the last four months that have been published. In looking at these four months of depreciation, it is clear that home price depreciation peaked in August. This means home prices are not in a current free fall. While there are, of course, no guarantees, this may be an early sign that the worse is behind us. We look forward to seeing November and December numbers to confirm this trend.
The Bottom Line
What does this mean for the Kansas City real estate market? Even though homes have depreciated over the last four months, there's a strong case to be made things will begin to shift. If you have more questions about Kansas City home prices or are wondering what your home is worth, reach out to the Just Say Home KC Team at 816-656-2816. Whether you're already a homeowner thinking about selling or looking to purchase your first home, we are experts at helping you navigate the Kansas City real estate market to help you make an informed decision.