Are Higher Mortgage Rates Here To Stay?
Posted by Just Say Home KC Team on Friday, October 20, 2023 at 3:35:38 PM
By Just Say Home KC Team / October 20, 2023
Comment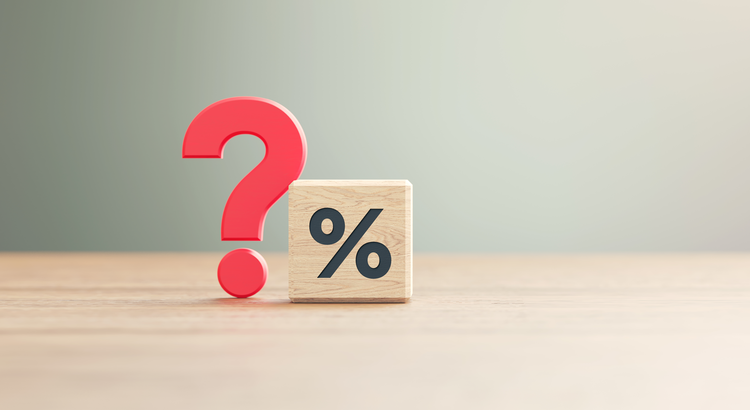 Have you recently seen a lot of media attention focused on increasing mortgage rates in the Kansas City housing market? Current headlines are reporting the highest rates in over two decades (see graph below):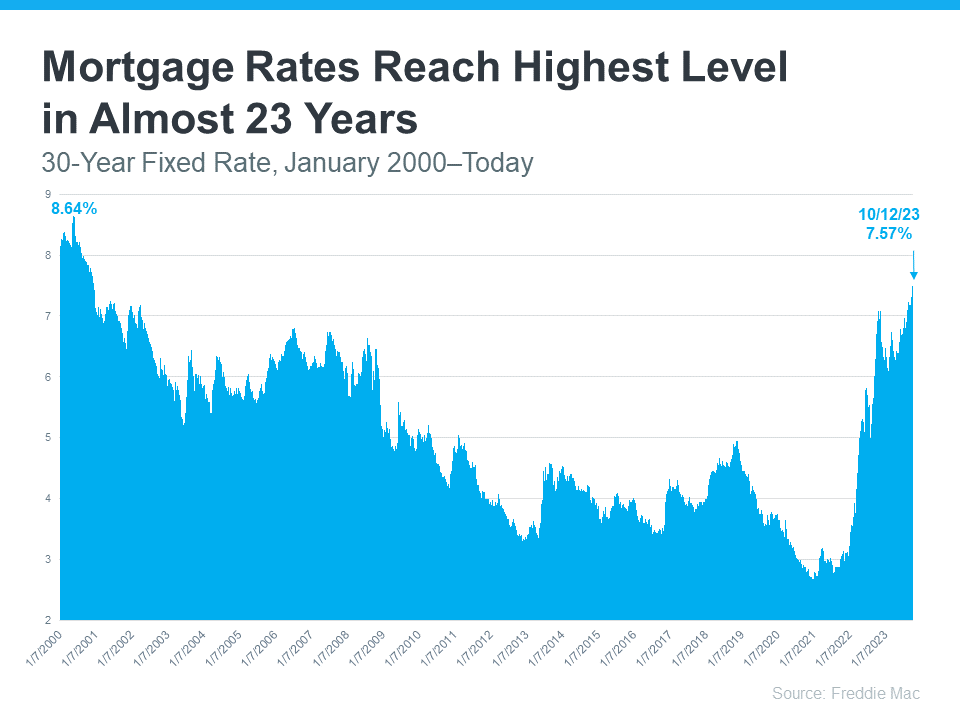 These reports can feel like a punch in the gut for homeowners considering making a move. With these numbers in mind, is it wise to delay your plans? Here's the essential information you need to aid your decision.
How Do Higher Mortgage Rates Impact You?
The reality is that Kansas City mortgage rates are higher right now than in recent years, affecting overall home affordability. This correlation is because when a rate is higher, it's more expensive to borrow money when you buy a home. As rates trend up, the monthly mortgage payment for your future home loan also rises. How is this impacting Kansas City buyers and sellers right now? Urban Institute explains:
"When mortgage rates go up, monthly housing payments on new purchases also increase. For potential buyers, increased monthly payments can reduce the share of available affordable homes . . . Additionally, higher interest rates mean fewer homes on the market, as existing homeowners have an incentive to hold on to their home to keep their low interest rate."
Some homebuyers are putting their plans on hold because of current mortgage rates. Is that a beneficial strategy?
Where Will Mortgage Rates Go From Here?
You're not alone if you're eager for mortgage rates to fall. Many buyers are hopeful to see a decline soon. Here's the tricky thing: even housing experts can't confidently say what will happen next.
While forecasts project rates will drop in the months ahead, the latest data shows that rates have been climbing lately. This disconnect reveals just how difficult it can be to predict mortgage rates.
The Just Say Home Team's advice is this: don't try to control what you can't control. Trying to time the market or anticipate the future of mortgage rates can be frustrating and often not helpful. As CBS News states:
"If you're in the market for a new home, experts typically recommend focusing your search on the right home purchase — not the interest rate environment."
What can you control? Put your energy into building a team of skilled professionals. In addition to finding a trusted lender, including the JSH real estate experts can inform you of the current Kansas City rates and what they mean for you. There can be many reasons for a move: switching jobs, wanting to be closer to family, or another significant life change. No matter the reason, the Just Say Home Team will help you achieve your goal.
Bottom Line
Even housing market experts can't predict the future of mortgage rates with certainty. When looking at the current Kansas City rates, the best advice is "don't try to control what you can't control." Instead, build a team of trusted professionals to walk with you through the homebuying process. The Just Say Home Team has the experience and insight to help you stay informed and confidently move forward.