Foreclosures and Bankruptcies Won't Crash the Housing Market
Posted by Just Say Home KC Team on Wednesday, November 1, 2023 at 3:47:57 PM
By Just Say Home KC Team / November 1, 2023
Comment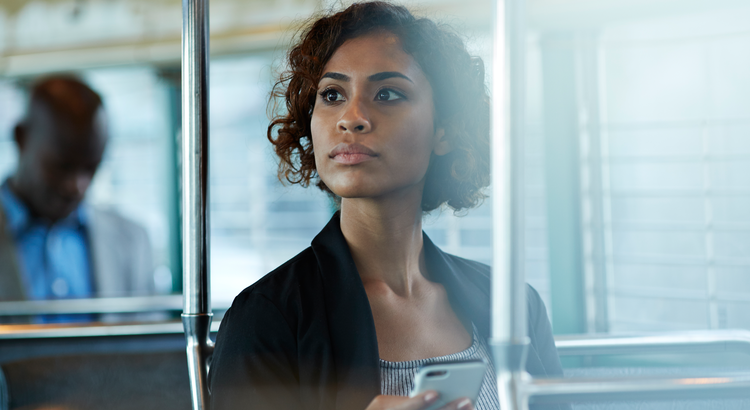 Have you been following the Kansas City news and seen recent articles about increased foreclosures and bankruptcies? For those considering buying or selling a house, this can create a sense of unease. However, current data confirms that even with these rising numbers, you shouldn't fear a KC housing market crisis.
Foreclosure Activity Is Rising, But Less Than Headlines Suggest
The number of foreclosures has been very low in recent years. This is because the forbearance program and other relief options were implemented in 2020 and 2021. This aid helped numerous homeowners stay in their homes during a difficult period. The end of this moratorium brought an expected rise in foreclosures. However, this increase doesn't mean the Kansas City housing market is in trouble.
Since the housing crash in 2008, things have shifted significantly. Check out the graph below to see just how much has changed. Using research from ATTOM, a property data provider, this graph looks at properties with a foreclosure filing going back to 2005 to demonstrate that there have been fewer foreclosures since the crash.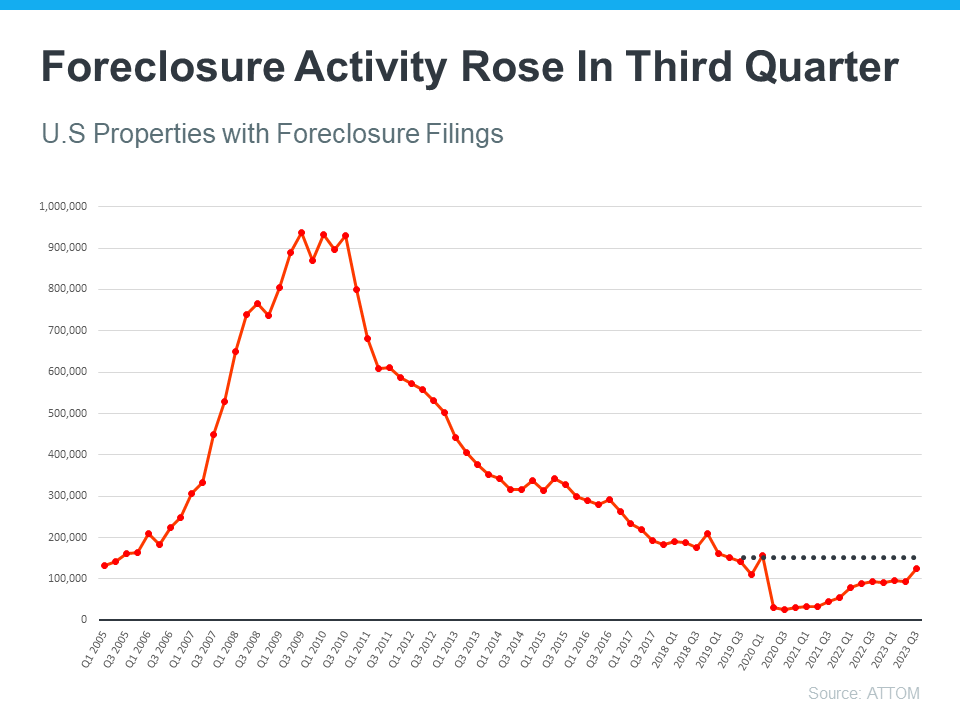 This data reveals that foreclosure filings are slowly climbing back up to pre-pandemic numbers, but still much lower than in the 2008 crash. Kansas City homeowners currently have a tremendous amount of equity in their homes that can help them sell and avoid foreclosure.
The Increase in Bankruptcies Isn't Dramatic
The graph below shows that though many industries and small businesses experienced financial hardship during the pandemic, there was not a significant increase in bankruptcies.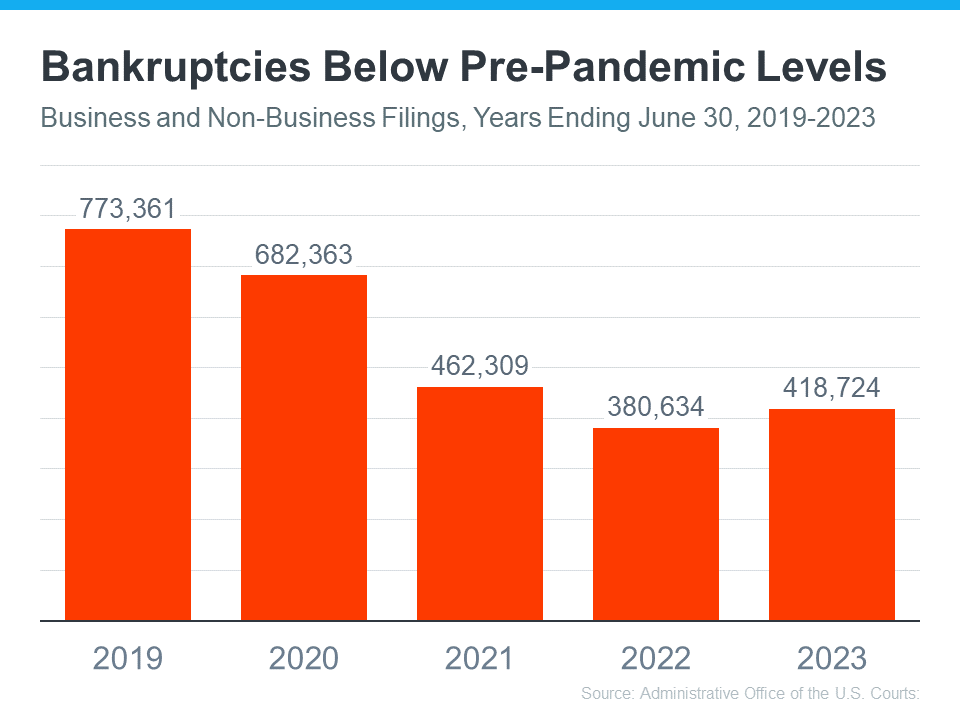 While the number of bankruptcies has risen slightly since last year, nearly returning to 2021 levels, this increase is not cause for alarm. Why? The numbers for 2021 and 2022 were lower than typical years, mainly due to the trillions of dollars in aid the government provided to individuals and businesses during the pandemic.
If the past few years haven't been typical, how do you get a truthful picture of the current housing situation? Let's look at the graph above again and focus on the bar for this year compared to the bar on the far left (2019). This direct comparison shows that the number of bankruptcies today is still nowhere near where it was before the pandemic. These two factors are a big part of why the Kansas City housing market isn't in danger of crashing.
Bottom Line
Whether you are looking to buy or sell a house, it's essential to understand the current Kansas City housing data. While foreclosures and bankruptcies are rising, it's important to put this data in context to typical years to realize that these leading indicators aren't signaling another crash. If you're considering moving, the Just Say Home Team has the expertise and skill to bring clarity and set your mind at ease.