Growing Your Net Worth with Kansas City Homeownership
Posted by Just Say Home KC Team on Friday, October 13, 2023 at 1:24:58 PM
By Just Say Home KC Team / October 13, 2023
Comment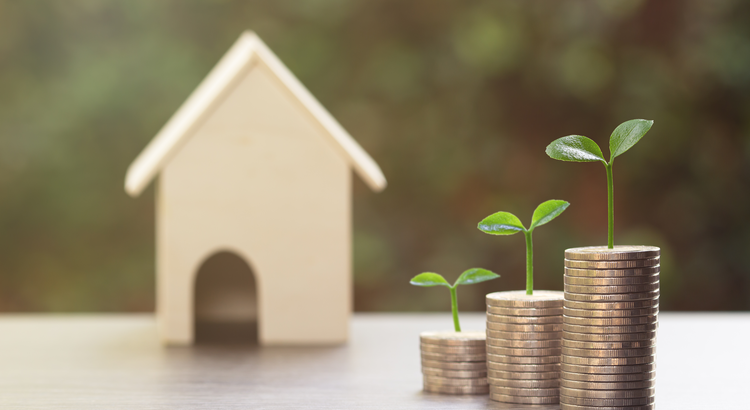 When you imagine where you want to be in a few years, do you think about your career, financial situation, or goals you want to reach soon? Is homeownership a part of that vision? Owning your own Kansas City home comes with an immense amount of financial advantages.
There are many reasons to buy a home, but one of the main motives is to build wealth and gain financial stability. The value of most homes increases with time, which, in turn, boosts your net worth. So, how are home values rising in the current Kansas City housing market? According to Zillow:
"The total value of the U.S. housing market – the sum of Zillow's estimated value for every U.S. home – is now slightly less than $52 trillion, which is $1.1 trillion higher than the previous peak reached last June."
This data shows that homeownership is a tremendous wealth-building tool. With home values rising nationwide again, now is an excellent time to consider if you want to own a home.
Can owning a home truly make a significant difference in your life? Current data supports the claim that it will.
Household Net Worth Is Rising
Current reports show that while those in the top 1% saw the most notable net worth increase, individuals from every single tax bracket have witnessed their wealth grow over the past few years (see graph below):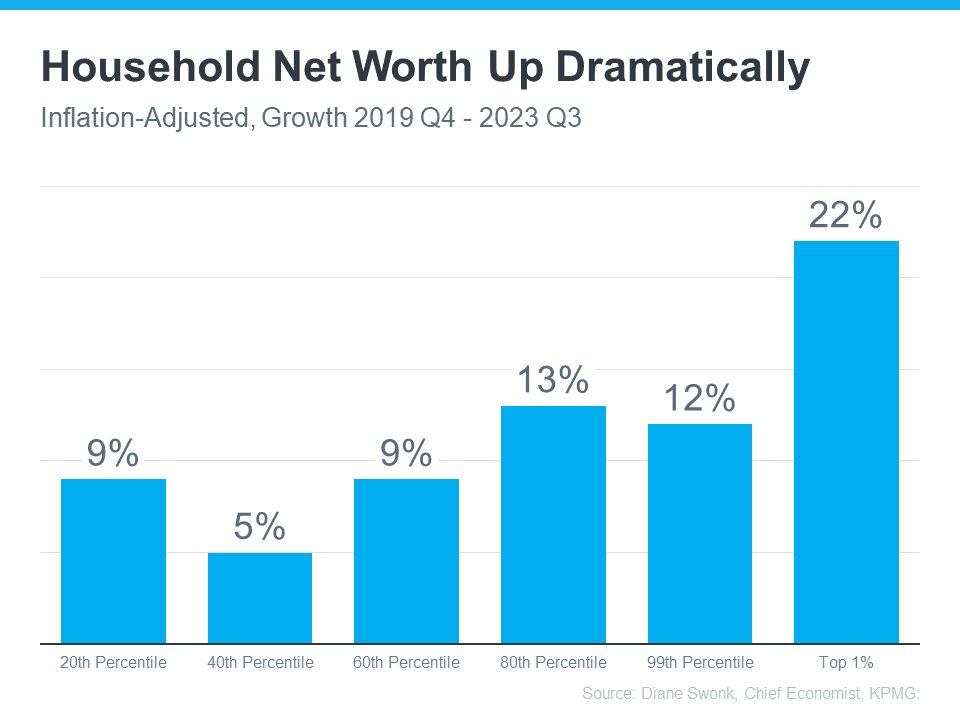 For many, the increasing value of their home plays a big part in that.
Owning a Home Helps You Achieve Financial Success
How can you tell homeownership was a significant cause of that growth? There's a substantial net worth gap between homeowners and renters. As Lawrence Yun, Chief Economist at the National Association of Realtors (NAR), says:
". . . homeownership is a catalyst for building wealth for people from all walks of life. A monthly mortgage payment is often considered a forced savings account that helps homeowners build a net worth about 40 times higher than that of a renter."
Homeowners build equity, which is the value of your home minus the amount you owe on your mortgage. This value is the largest contributor to most homeowners' net worth. The data from First American proves this point (see graph below):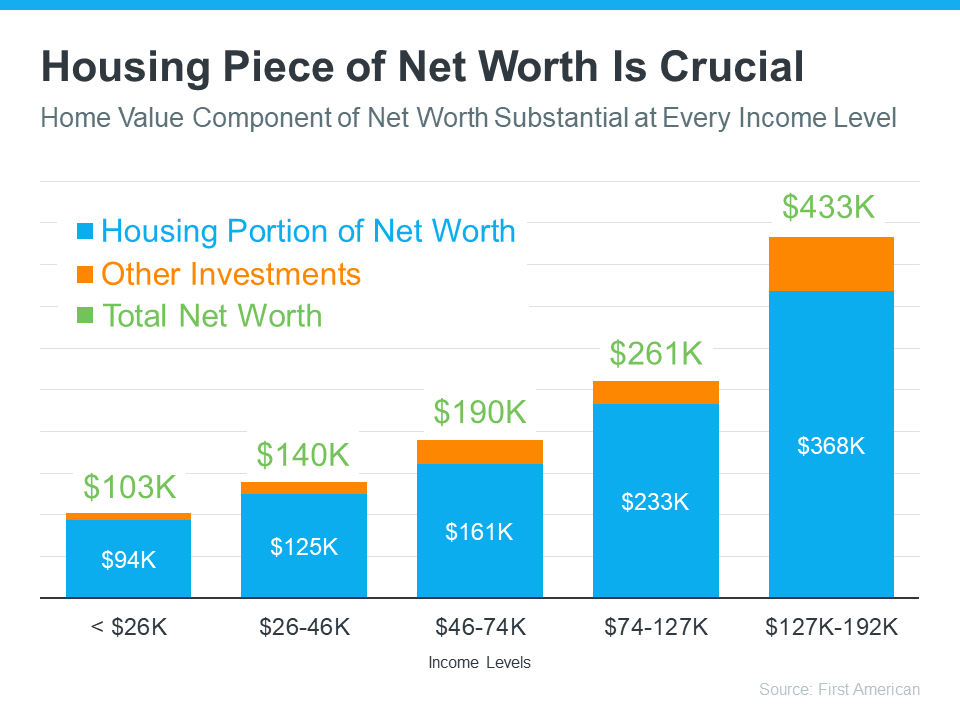 The blue portion of each bar represents housing as a portion of net worth – and it's undoubtedly a greater contributor than other investments such as stocks, gold, and cryptocurrencies. Across various income levels, homeownership does more to build the average household's wealth than anything else.
Bottom Line
Owning a home contains many personal and financial benefits, including providing an avenue to boost your net worth. Are you considering making the change to homeownership? The Just Say Home Team has extensive insight into the Kansas City housing market to help you find your new home and begin your journey to financial stability.