How VA Loans Can Help Make Homeownership Dreams Come True
Posted by Just Say Home KC Team on Thursday, November 9, 2023 at 4:55:23 PM
By Just Say Home KC Team / November 9, 2023
Comment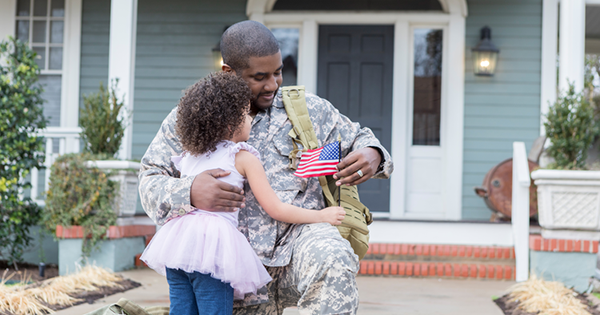 Have you or someone you care about served in the military? Veterans Affairs (VA) home loans have helped millions of veterans purchase their own homes for over 79 years. This program holds numerous advantages if you're considering Kansas City homeownership.
Before you buy a home, let's look at some essential things to know about VA loans.
There are Many Advantages to VA Home Loans
VA home loans create a pathway to homeownership for individuals who have served our nation. For Kansas City buyers who qualify, they hold great benefits. According to the Department of Veteran Affairs:
Options for No Down Payment: Qualified borrowers can often purchase a home without a down payment. This offer can lift a huge weight when saving for a home.
Limited Closing Costs: There are limitations on the kinds of closing costs required for those who qualify for a VA home loan, meaning more money stays in your pocket at the end of a sale.
Doesn't Require Private Mortgage Insurance (PMI): Other loans with down payments under 20% frequently require PMI, yet VA loans do not. Removing this extra factor allows veterans to save on their monthly housing costs.
Veterans United recently wrote an article that explains the potential impact of this loan option:
"For the vast majority of military borrowers, VA loans represent the most powerful lending program on the market. These flexible, $0-down payment mortgages have helped more than 24 million service members become homeowners since 1944."
Bottom Line
Homeownership is often considered the foundation of the American Dream. The individuals who make immense sacrifices to protect our country deserve every opportunity to own their homes. Just Say Home KC is committed to ensuring veterans know the benefits of VA home loans and have every available resource to make this dream a reality. To every veteran from the Just Say Home Team, thank you for your service.