Key Skills You Need Your Listing Agent To Have
Posted by Just Say Home KC Team on Monday, October 9, 2023 at 4:26:33 PM
By Just Say Home KC Team / October 9, 2023
Comment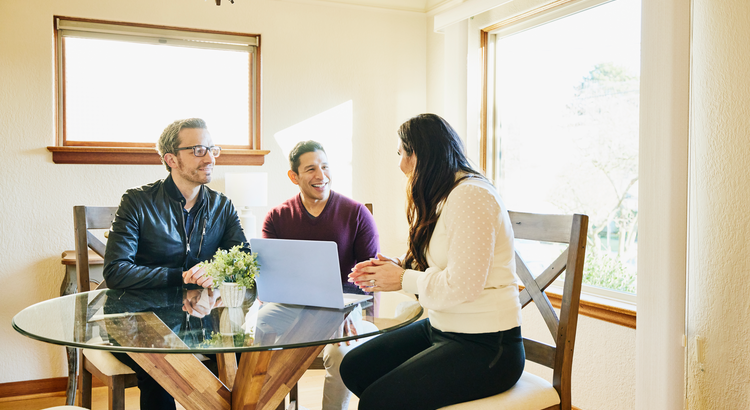 Are you looking to sell your Kansas City home? This significant decision can feel both exciting and nerve-wracking. Finding the perfect listing agent to work with you is the key to a successful sale and enjoyable experience. What is a listing agent? Also known as a seller's agent, this real estate professional will market and sell your house while championing you through every step of the process. The Just Say Home Team listing agents are committed to providing you with reliable expertise as they prioritize your selling goals.
How do you know if a listing agent is an ideal match? Here are three essential skills to look for in a listing agent.
Do They Price Your House Based on the Latest Data?
Choosing an agent who proposes the highest asking price for your house may be tempting. However, that strategy may be costly. Be cautious not to get swept up in the excitement of a larger number because overpricing your house can have consequences. One such effect could be an extended stay on the Kansas City housing market as the higher price deters buyers.
You want to select a seller's agent willing to share openly about how they think you should price your house and why. An excellent agent will base their pricing strategy on dependable and current data. They won't throw out a high number to win your listing but will show you the facts, explain their pricing strategy, and ensure you're on the same page.
As NerdWallet explains: "An agent who recommends the highest price isn't always the best choice. Choose an agent who backs up the recommendation with market knowledge."
Do They Have Outstanding Negotiation Skills?
Home selling can be emotional, especially if you've lived in your house for a long time. The connection to your home and the memories tied to it can make the negotiation process difficult. A trusted professional can ease this part of the process.
A proficient listing agent should be calm under pressure and take point in these conversations. Their experience in directing the back-and-forth will give you peace of mind. The perfect match is someone on your side who will prioritize your best interests throughout this journey.
Are They a Skilled Problem Solver?
A listing agent's foremost priority is to get your house sold. A great agent always keeps sight of that goal. They should maintain open communication throughout the selling process as they identify any necessary steps you need to take. Their commitment to your success means they will work with you to clear any potential roadblocks and find creative solutions to any obstacle that shows itself along the way.
BankRate explains it like this: "Just as important as the knowledge and experience agents bring is their ability to guide you smoothly through the process. Above all, go with an agent you trust and will feel comfortable with. . ."
Bottom Line
A skilled listing agent is the key to success whether you're selling for the first time or have been through the process before. The Just Say Home seller's agents are dedicated to ensuring a pleasant experience and successful sale of your home.