Reasons To Sell Your Kansas City House Before the New Year
Posted by Just Say Home KC Team on Tuesday, November 7, 2023 at 2:51:20 PM
By Just Say Home KC Team / November 7, 2023
Comment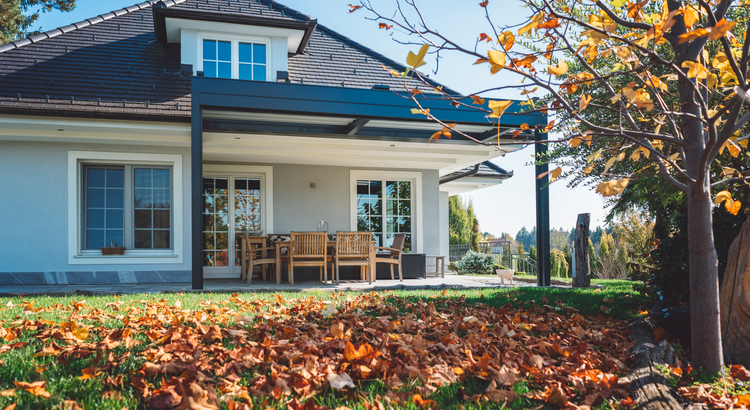 As the year comes to a close, many people are looking ahead and revisiting their dreams for the future. For some Kansas City homeowners, these goals include the decision to move. Are you currently trying to figure out whether to put your house on the market?
When answering this question, one primary consideration should be timing: do you sell now or wait until January? It can be tempting to hold off until after the holidays, but there are multiple reasons why moving before the new year could be more advantageous for you.
Get a Step Ahead of Other Sellers
Generally, in the Kansas City residential real estate market, homeowners are less likely to list their houses toward the end of the year. Around the holidays, people get busy and often deprioritize selling their homes. They wait for their schedules and social calendars to calm down, but this delay gives you the perfect opportunity to get one step ahead.
Selling in the current market, while other KC homeowners may hold off until after the holidays, can help you get a leg up on your competition. By starting the process early with the Just Say Home Team, your house can get on the market before your neighbors.
Set Your House in Front of Eager Buyers
The supply of Kansas City homes for sale did increase compared to last year, but it's still low, meaning there aren't enough homes on the market today. While some buyers may delay their plans to move until January, plenty of others will still need to move for personal reasons or due to a change in their lives.
Throughout the holidays, Kansas City buyers will remain active and be seriously motivated to move out of necessity. As they face the challenge of a shortage of available inventory, your home could be exactly what they're searching for to meet their needs. A recent article from Investopedia says:
". . . if your house is up for sale in the winter and someone is looking at it, chances are that person is serious and ready to buy. Anyone shopping for a new home between Thanksgiving and New Year's is likely going to be a serious buyer. Putting your home on the market at this time of year and attracting a serious buyer can often result in a quicker sale."
Use Your Equity To Fuel Your Move
Kansas City homeowners currently have record amounts of equity. According to CoreLogic, the average amount of equity per mortgage holder has climbed to almost $290,000. What does this mean for you? The equity you have in your house right now could cover some, if not all, of a down payment on the home of your dreams.
As you consider the reasons to sell before year-end, it's important to remember: What sparked your desire to move in the first place? Is it time for a location that suits you better, or maybe a home that offers the perfect space for you and your loved ones? As your needs evolve, it's essential to have a home that fits your current season of life. The Just Say Home real estate experts can help you calculate how much home equity you have and how it can be used to achieve your goals.
Bottom Line
While it can be tempting to wait, listing your home before the new year offers unique benefits such as less competition, motivated buyers, and equity gains. These factors can set you in the perfect position to sell and bring you one step closer to achieving your goals. The Just Say Home Team will work quickly and efficiently to list your home before winter sets in!