What Experts Project for Home Prices Over the Next Five Years
Posted by Just Say Home KC Team on Thursday, September 14, 2023 at 3:52:42 PM
By Just Say Home KC Team / September 14, 2023
Comment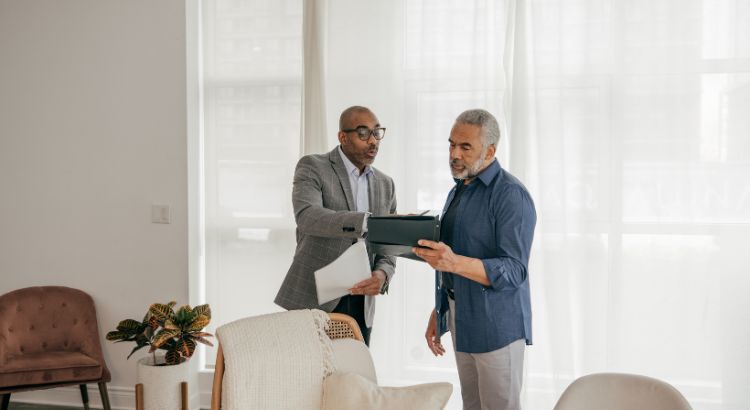 If you're preparing to purchase a home, future home price projections should factor into that decision. It's important to look at what experts are reporting and how that might impact your investment. Have you seen negative news over the past year about home prices? The truth is they're doing far better than expected and are rising across the country. Data shows experts predict home prices will keep appreciating.
Experts Project Ongoing Appreciation
In the latest quarterly Home Price Expectation Survey (HPES), Pulsenomics polled over 100 economists, investment strategists, and housing market analysts. The results from this poll reveal what the panelists project will happen with home prices over the next five years. The graph below displays these predictions that home prices will increase every year through 2027 (see chart below):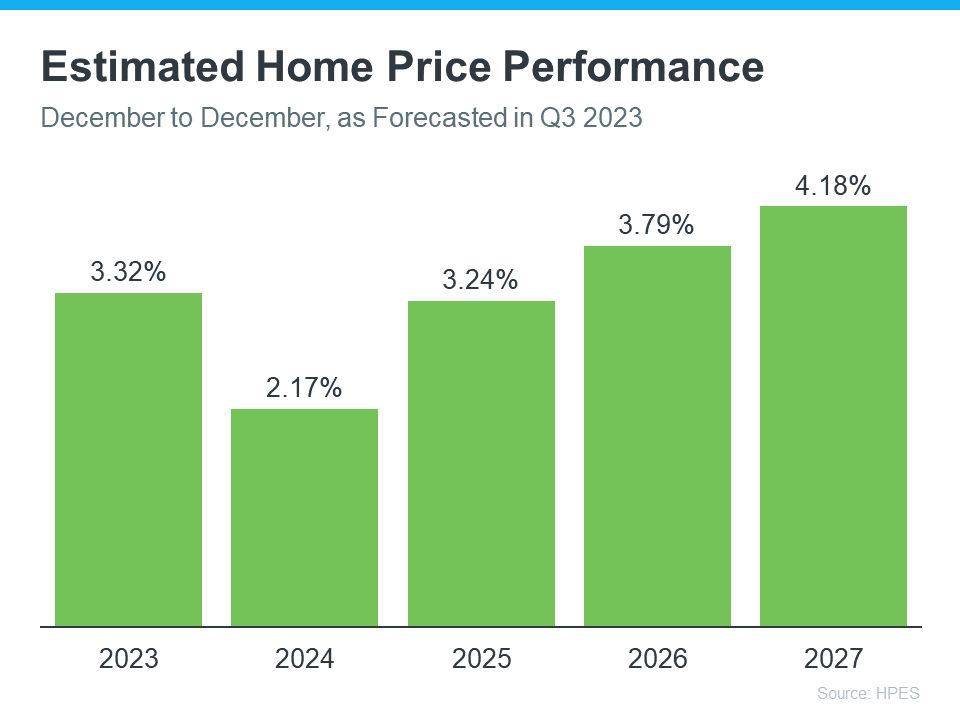 Are you still worried home prices are set to decrease because of stories you've read online? Here's the big takeaway: even though home prices vary by local market, experts project prices will continue to rise across the country for years to come. Moreover, these numbers signify the return to more normal home price appreciation.
While the projected increase in 2024 isn't as significant as in 2023, it's essential to recognize home price appreciation is cumulative. What does that mean? If these experts are correct, after your home's value rises by 3.32% this year, it'll appreciate another 2.17% next year. This is an excellent example of why owning a home is a choice that continues to prove itself invaluable.
How Does This Affect You?
Once you buy a home, price appreciation boosts your home's value. In turn, this grows your household wealth. Want to understand how an average home's value could change in the next few years according to the HPES projections? Check out the graph below: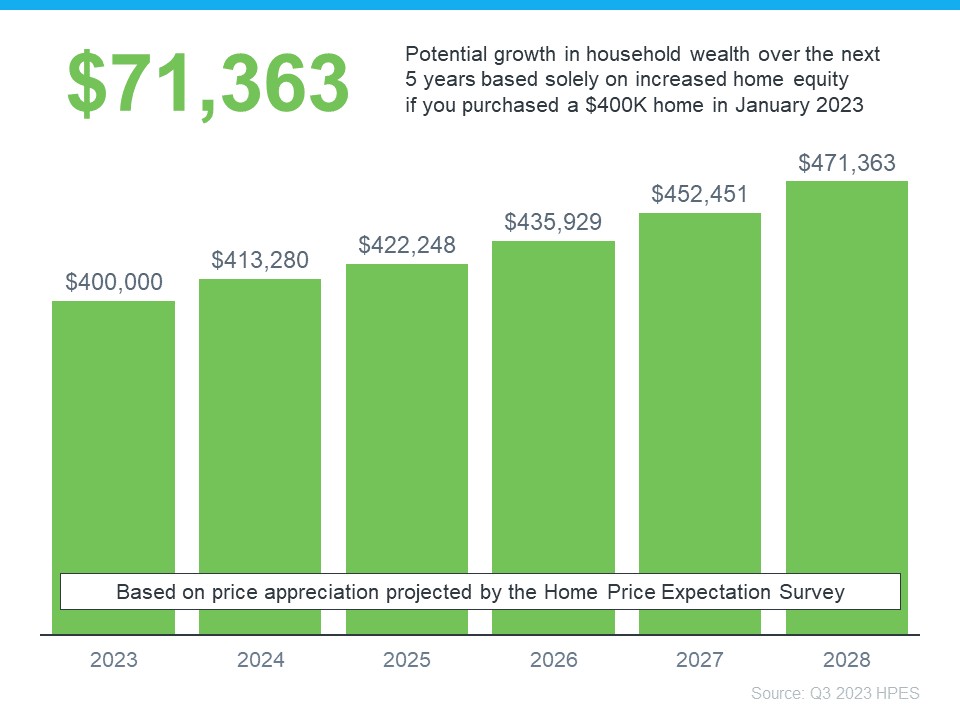 In this example, let's say you purchased a $400,000 home at the beginning of this year. If you factor in the HPES forecast, you could accrue more than $71,000 in household wealth over the next five years.
If you're considering whether buying a home is beneficial, know it can be a powerful way to grow your wealth in the long term.
Bottom Line
Experts predict home prices increase over the next five years at a more typical pace. Are you ready to become a homeowner? Buying in the current Kansas City housing market can set you up for long-term success as home values (and your net worth) grow. The Just Say Home KC real estate experts are here to help you start the homebuying process today.