What to Know About Pricing Your Home
Posted by Just Say Home KC Team on Wednesday, January 25, 2023 at 9:15 AM
By Just Say Home KC Team / January 25, 2023
Comment
Last year, the housing market slowed in response to higher mortgage rates, but how did that affect home prices? If you're thinking of selling your house soon, you'll want to have clear expectations. As realtor.com explains:
". . . some of the more prominent pandemic trends have changed, so sellers might wish to adjust accordingly to get the best deal possible."
Pricing your home right will make a big difference to how quickly your home sells and your bottom line. Homes that are priced well are still selling in the current market.
Why Pricing Your House Appropriately Matters
The asking price you choose for your home sends a message to potential buyers. If a home is priced too low, you may leave money on the table or buyers may think something is wrong with the home. If it's priced too high, you run the risk of deterring buyers. This could cause your home to sit on the market for a while, and you might end up having to lower your price to reignite interest. A price drop can be seen as a red flag by buyers. They will wonder what that means about the home.
To avoid either of these scenarios, it is crucial to price your home right from the start. At Just Say Home KC, we are experts on helping you determine that ideal asking price. We balance the value of homes in your neighborhood, the condition of your house and more to find the right price. Pricing your home right will lead to more interest, and in the end, stronger offers on your home.
The visual below helps demonstrate the impact your home price can have: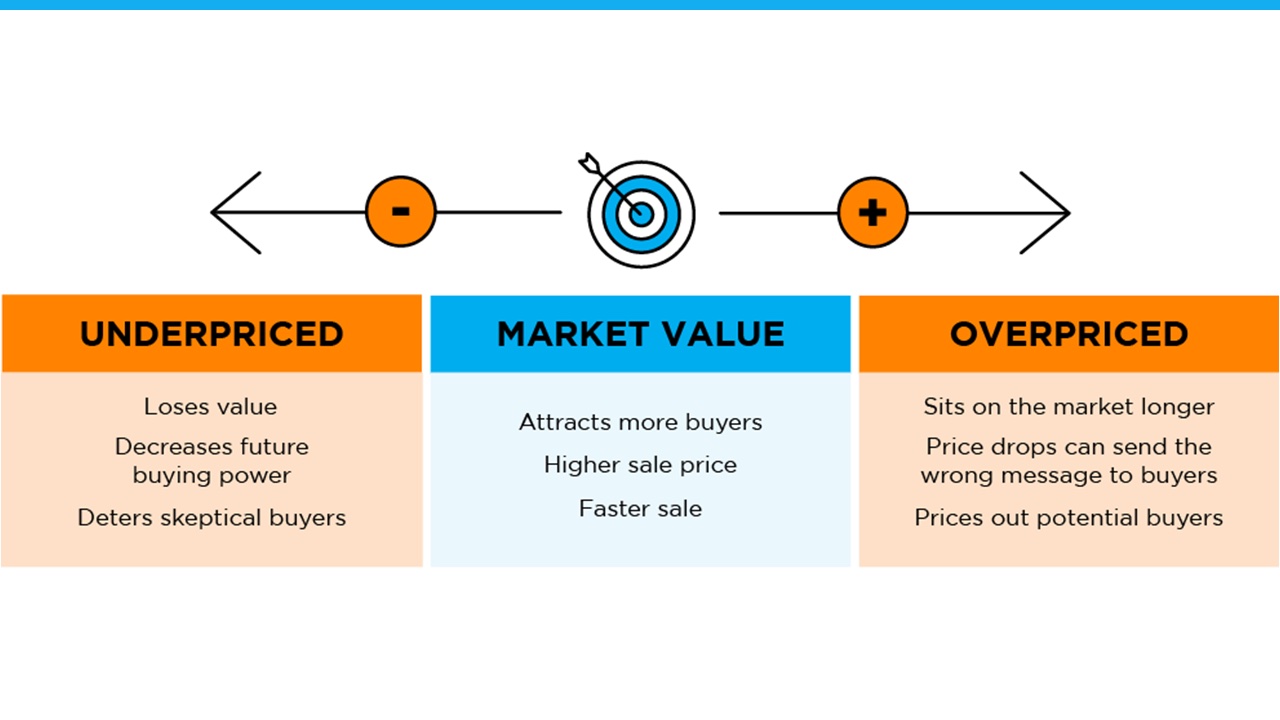 Bottom Line
Pricing your home well is an important piece to the selling process Homes priced at current market value are still selling. To make sure you price your house appropriately, maximize your sales potential, and minimize your hassle, reach out to the Just Say Home KC Team at 816-656-2816 today.