Why Kansas City Home Prices Keep Going Up
Posted by Just Say Home KC Team on Monday, October 23, 2023 at 4:25 PM
By Just Say Home KC Team / October 23, 2023
Comment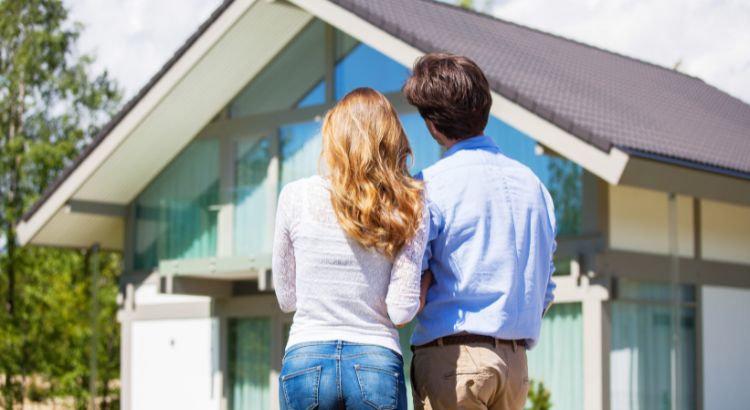 Have you ever dreamed of owning a home or selling your current house to upgrade? Inconsistent home prices can bring a rollercoaster of emotions to these goals. Many Kansas City homeowners and buyers have experienced the doubt and anxiety that comes with these types of financial dreams.
This uncertainty can lead many to put off moving in the expectation that home prices will drop. The truth is they're not decreasing. It's just the opposite, as national data from multiple sources reports a consistent increase this year (see graph below):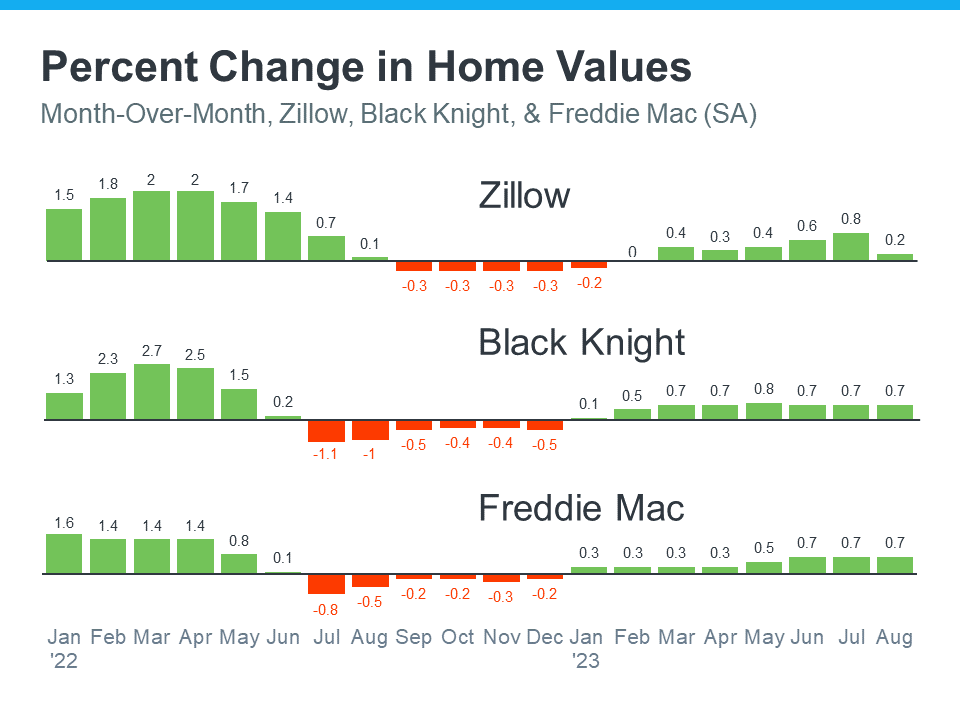 This graph shows that home prices rose significantly in the first half of 2022 (the green bars on the left side of the graph above). Those increases were dramatic and unsustainable.
This caused prices to go through a correction and dip slightly in the second half of the year (shown in red), but those price declines were shallow and short-lived. The media focused on this decrease in their headlines, which produced a lot of fear and uncertainty among consumers.
These fear-inducing headlines are not showing the complete picture. So far in 2023, prices are rising again, but at a more normal pace (the green bars on the right side of the graphs above). After unsustainably high price gains and the corrections that followed in 2022, all three reports showing more typical price appreciation this year is great news for the Kansas City housing market.
Orphe Divounguy, Senior Economist at Zillow, describes home prices over the past 12 months in this way: "The U.S. housing market has surged over the past year after a temporary hiccup from July 2022-January 2023. . . . That downturn has proven to be short lived as housing has rebounded impressively so far in 2023. . ."
What does this mean for the future? Home price appreciation naturally starts to ease up this time of year. The media often confuses slowing price growth (deceleration of appreciation) with home prices falling (depreciation). Don't be misled: slower price growth is still growth.
Why The Current Increase In Home Prices?
Home prices are rising because there are more buyers than Kansas City homes for sale. While higher mortgage rates moderate buyer demand, they also can decrease the supply of available homes. This decline is due to the mortgage rate lock-in effect. Some homeowners are reluctant to sell when rates rise. They don't want to lose their low mortgage rate and risk taking on a higher one for their next home.
The impact of higher mortgage rates on both Kansas City buyers and sellers affects the supply and demand equation of the housing market. However, as long as more people want to purchase homes than there are homes available, prices will continue to rise. This is the case for the current KC market. As Freddie Mac states:
"While rising interest rates have reduced affordability—and therefore demand—they have also reduced supply through the mortgage rate lock-in effect. Overall, it appears the reduction in supply has outweighed the decrease in demand, thus house prices have started to increase . . ."
How Does This Impact You?
KC Buyers: Have you been waiting to buy a home because you feared its value might drop? You can breathe easier knowing that home prices have gone back up. Purchasing a home brings the opportunity to own something that gains value over time.
KC Sellers: Are you hesitant to sell your house because you were concerned that changing home prices would impact its value? Don't delay! The most recent data indicates home prices have turned in your favor. Work with our JSH real estate experts today to put your house on the market.
Bottom Line
Don't put off moving out of fear that home prices might drop. Current data reveals home prices are increasing across the country. The Just Say Home Team has valuable insight into how home prices are changing in the Kansas City area and will help you make the wisest choice moving forward.